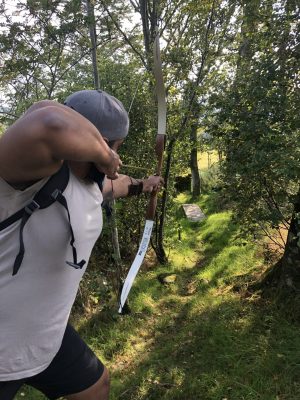 We now have a unique and exciting activity at the Goosewell Farm site – Field Archery!
After a session on traditional archery targets to hone your shooting skills you are led by an Instructor through the woodland around the centre "hunting" our specially made foam creatures.
What to Expect
Hares to herons, deer to badgers are all hiding out in the woods and with the changing terrain, weather and undergrowth, tracking your dinner becomes a bit more challenging.
See where you end up on the Leader-board as points are awarded depending on what area of the creature you hit. Wellies or boots are essential as you are walking through natural woodland, which can be wet. 
Prices are £40pp for the session!
Keswick Climbing Wall, Goosewell Farm, Keswick CA12 4RN