Welcome to
Newlands Adventure Centre
The Place where the excitement never ends! If you're looking for a one-of-a-kind adventure that youll cherish forever, look no further than our incredible centre. Our stunningly beautiful location, nestled in the heart of the tranquil Newlands Valley, will take your breath away and leave you feeling invigorated.
When you stay with us, you'll have access to a range of thrilling activities that will appeal to any group. If you're looking to get your heart racing, our exhilarating Multi Activity package is a must-try. Or, if you want to strengthen your teamwork skills, our team-building events are the perfect way to bond with your group. Plus, with morning and afternoon sessions available, you can easily fit one of our unforgettable activities into your busy schedule.
From leaping off waterfalls during our popular Ghyll Scrambling sessions to attaining new heights with our challenging Rock Climbing session, our activities are second to none. You'll create lasting memories that you'll always cherish. Make your booking today and come see for yourself why Newlands Adventure Centre is the perfect place to experience life to the fullest.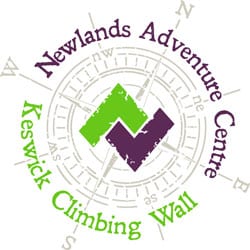 Neil Duncan
@neilduncan
Absolutely fantastic place - had the best time, from the activites.. people.. rooms.. food, every element was just perfect. Truly special and transformational moment in my life.

Nicholas Wareing
@NicholasWareing
What a great afternoon we had. We had Kristina as our guide while Ghyll Scrambling. She was fun and made my kids feel at ease with what I would say was a very challenging in places trek. My kids had a blast and we will definitely be coming back for other activities too. Can't recommend this place enough. Really friendly staff and reasonable prices for what you get to experience.

Naveed E Saba
@NaveedESaba
It was such an amazing experience visiting Keswick and staying at Newlands Adventure Centre. The rooms were cosy and comfortable. All facilities were well maintained and nicely managed. 👌

James Gibbons
@jamesgibbons
Awesome afternoon of Ghyll Scrambling with Jack. My family and I all loved it. My daughters are aged 8 and 11 and they did all the jumps and slides that we did and I never once felt any issues with their safety!

Adrian Simpson
@adrianmsimpson
I booked an afternoon Kayaking experience for my 16yr old son and I on Derwent Water and had a truly fabulous experience. Indeed our instructor/guide Jack was exceptional. Not only was he incredibly friendly and knowledgeable his passion and enthusiasm for all things outdoors was infectious. As such not only did he provide us with a fab few hours exploring the lake and showing us all the scene spots and filling in some of the history of various buildings ( and towed my son back when he got tired!) he ignited in us a desire to do loads more in our week, in particular paddle boarding. In fact he even helped us loan one. As such can't recommend this Adventure Centre Highly Enough. It's brilliantly located, offers loads of activities for kids and adults of all ages and adventure levels and any organisation that hires, retains and animates amazing people like Jack is clearly doing something very right!

Invicta Excile in N. Somerset
@InvictaExcile
I took my two sons, 8 and 13, canoeing with Newlands Outdoor Activity Centre, having found them online. Jack was our instructor and we were lucky enough to have him to ourselves for our session. He was was very knowledgeable about the Lake, surrounding mountains and area, he took us to various islands around the lake and apparently tailored our trip because the boys were already relatively confident paddlers. He was so enthusiastic and it really made the trip. My boys couldn't stop talking about it and loved jumping off the pier at the end. Would highly recommend to anyone visiting the area in group or with children of a similar age. A big thanks to Jack for making it so enjoyable!

KTG
@ktg
We spent the day with Martin who was just the most fabulous and patient instructor. We were at the climbing wall site first for the tower experience which included 2 turns on the zip wire and 2 turns on the abseiling tower. My husband hates heights but Martin got him through it. In the afternoon we went ghyll scrambling. As a larger lady I was worried about this but I didn't need to be. Martin was very patient and gave clear instructions all the way down. He gave us time to rest and worked very much at our pace. This was definitely not the case with all of the groups from other companies. We heard an instructor from another company telling his group to hurry up. We had so much fun and felt so comfortable with the tuition and safety, we are taking our children with us next time!