Situated in the heart of the peaceful and unspoilt Newlands Valley, Newlands Adventure Centre offers the ideal base for group accommodation, amidst some of the most dramatic scenery in the UK.
Whether you want a full blown Multi Activity package, team building event or just somewhere to base your own programme…..we've got it!
From a gentle stroll on the shores of Derwentwater to the magnificent high ridges of the Lake District Northern Fells, from a challenging rock climb to a thrilling mountain bike descent, canoeing, ghyll scrambling, orienteering…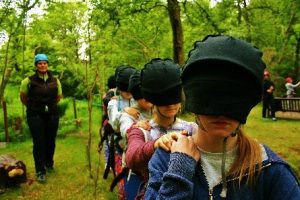 The Woods is a great team building challenge for all friends and family! Under the watchful eyes of our Instructors you will be working as a group to complete all the challenges in our private woodland!