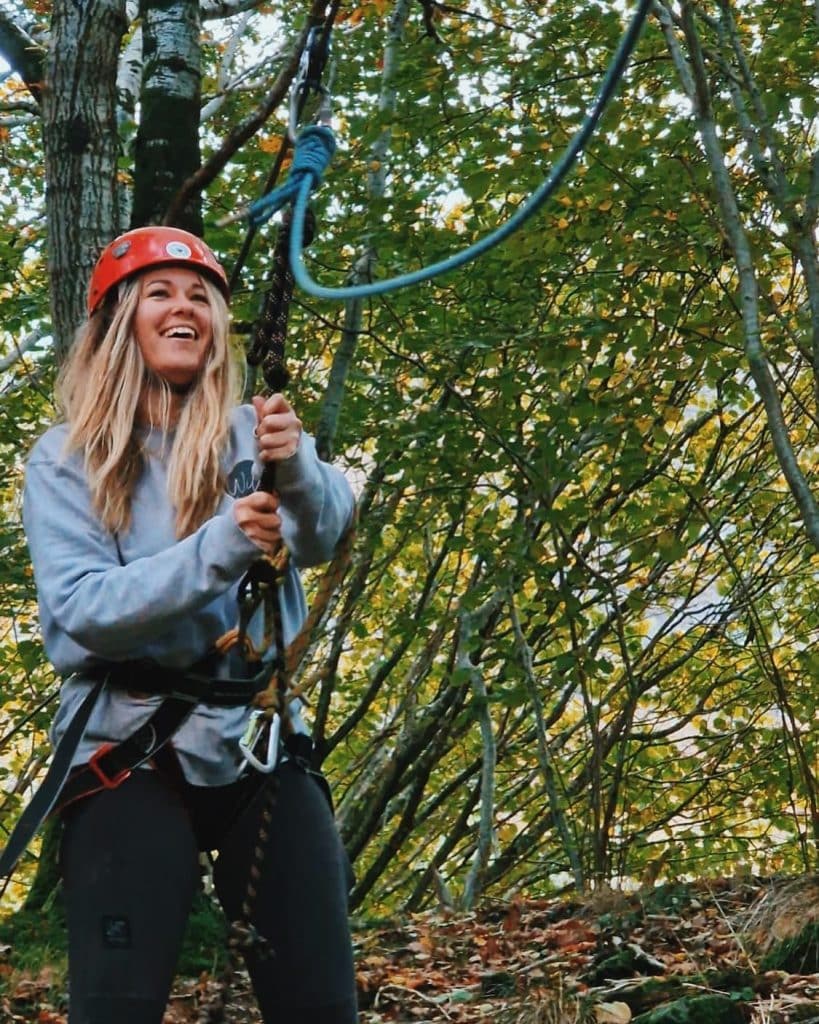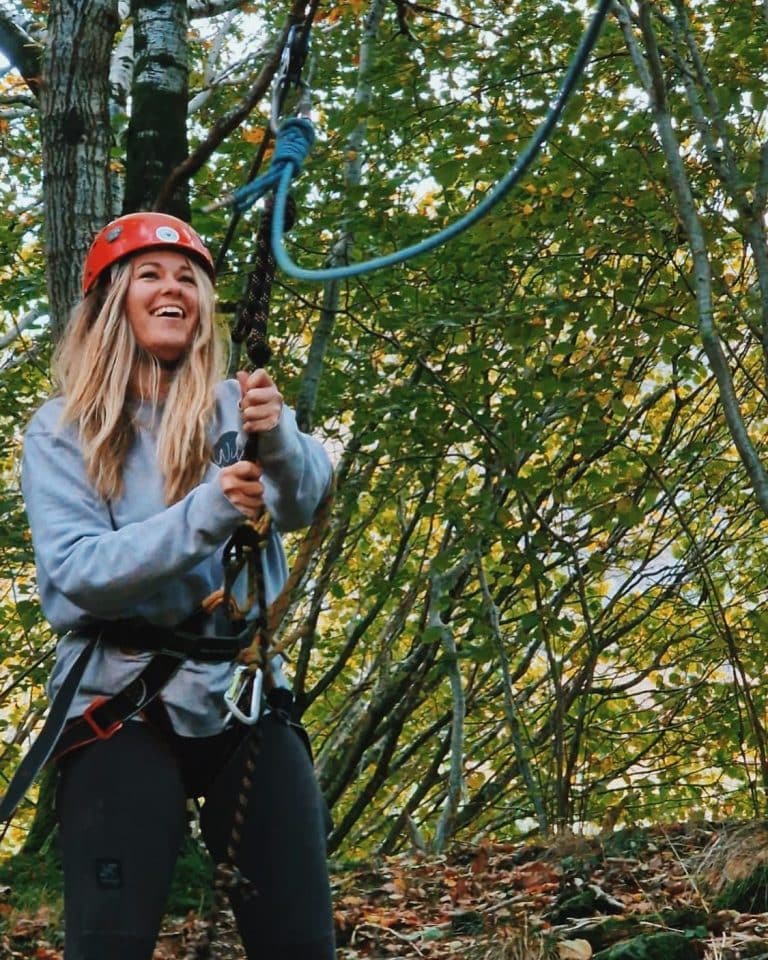 Can you scale to the top of the Lumber Ladder or zip across the Canyon Crossing? Will you succeed on the Causey Causeway or traverse the Rapid Walk? Are you able to swing from The Tarzan Swing or ring the Bell in the Bell Tower…?
Based at our Newlands Adventure Centre site, The Woods is a great team building challenge for all friends and family!
What to Expect
Under the watchful eyes of our Instructors you will be working as a group to complete all the challenges in our private woodland!
Develop your team work skills, conquer a fear and have an awesome time in The Woods!
3 hour Woods sessions run at 9.30am and at 1.30pm daily and cost £45pp for each session!
Meet at Newlands Adventure Centre, Stair, Cumbria, CA12 5UF