Are you ready to take on the ultimate challenge?
Do you have what it takes to conquer the Lumber Ladder, the Canyon Crossing, the Causey Causeway, the Rapid Walk, the Tarzan Swing, and the Bell Tower all in one session?
These adrenaline-pumping obstacles will test your physical and mental strengths. You'll need to muster all your courage and agility to make it through this amazing course.
Will you be able to climb to the top of the Lumber Ladder and feel the rush of wind as you zip across the Canyon Crossing? Can you keep your balance on the Causey Causeway and move quickly on the Rapid Walk? Will you have the strength to swing from the Tarzan Swing and ring the Bell Tower?
It's up to you to push yourself and find out!
Based at our Newlands Adventure Centre site, The Woods is a great team building challenge for all friends and family!
What to Expect
Our instructors are dedicated to ensuring that you have a wholesome and exciting experience that will not only be rewarding but also memorable. During our private woodland sessions, you will be challenged both physically and mentally, all while working together as a team to successfully surmount all obstacles and complete all challenges that come your way. Our sessions are designed to enhance your teamwork skills as you work together, offering unique opportunities for you to conquer your fears and emerge stronger and more confident. Our three-hour sessions run promptly at 9:30 am and again at 1:30 pm each day, and the cost is only £45 per person, a small price to pay for a once in a lifetime experience that you will never forget! Don't miss this chance to unwind and enjoy an awesome time in The Woods, under the guidance of our capable Instructors.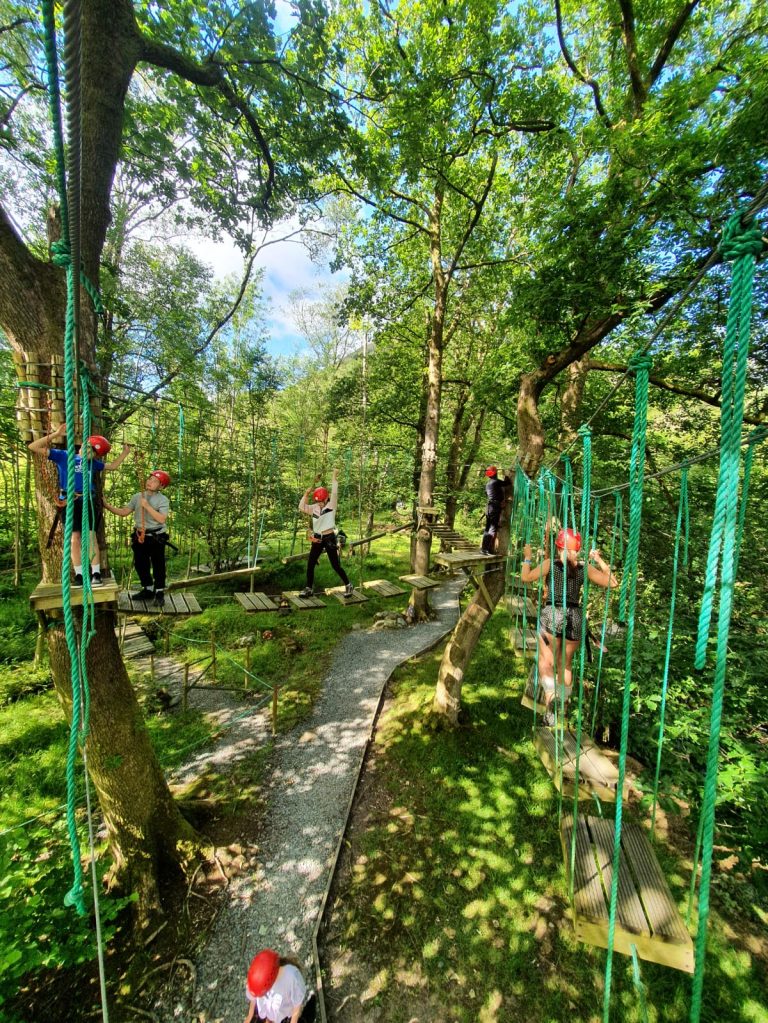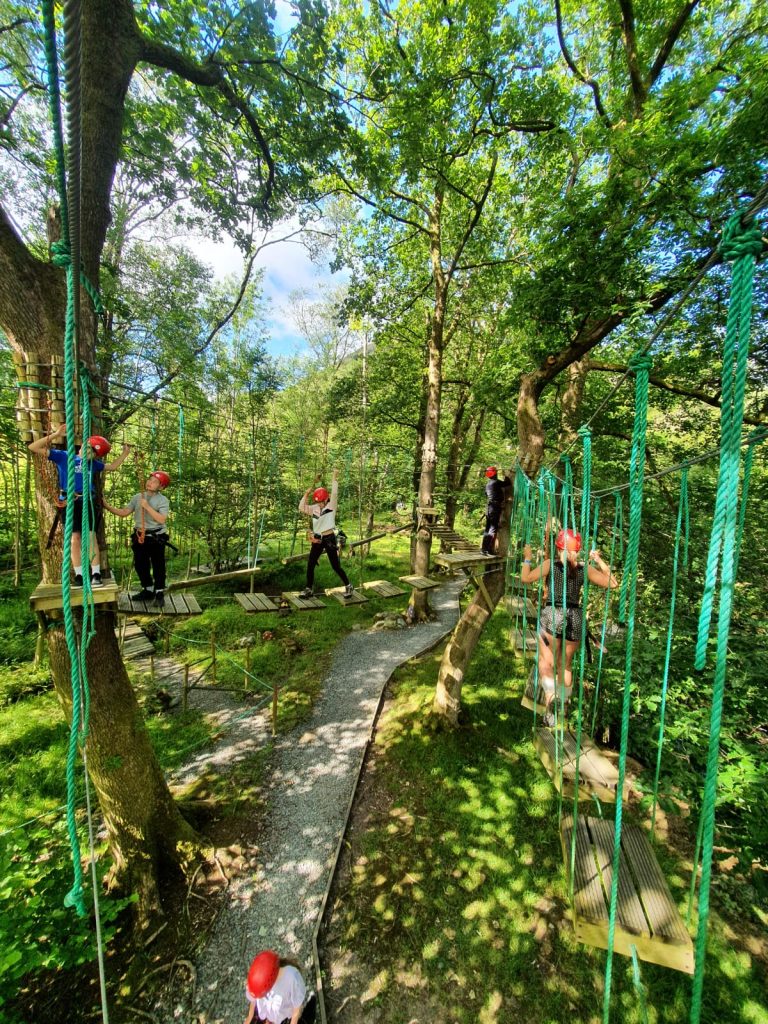 Meet at Newlands Adventure Centre, Stair, Cumbria, CA12 5UF