Top 3 Dog Friendly Pubs in Keswick
Here at Keswick Climbing Wall, we know that taking "Man's Best Friend" with you on your trip to the Keswick, the recently crowned number 1 Dog friendly town in the UK, is almost essential!
However, you want to be able to share every memory of your adventures with your four legged friends, including the ones at the end of the day sitting in the Pub having that well earned classic pub grub or drink! 
So, here is, in our opinion, Keswick and surrounding areas best Dog friendly pubs! 
White Horse – Scales 
The White Horse Inn is your classic British Country Pub with high quality pub food, roaring open fires, local ales and of course a warm cumbrian welcome. Located just outside the picturesque village of Threlkeld and a 5 min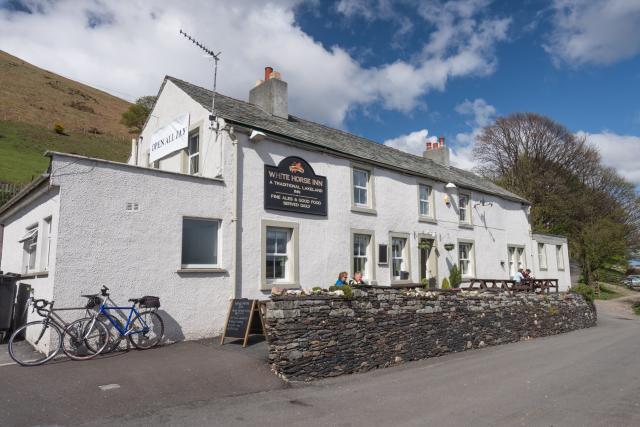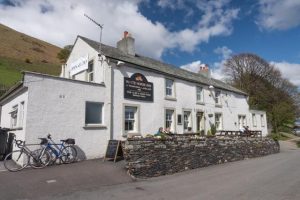 ute drive from Keswick Climbing Wall it really is incredibly located! Being at the foot of the Blencathra and Sharp Edge, it is the perfect stop for some Food or Drinks before or after your day exploring the mountains! On of the paths up or down Blencathra even finish in their beer garden, how convenient! You would be barking mad not to visit this pub!
To check out more about this Pub, check out their website:
http://www.thewhitehorse-blencathra.co.uk/
The George Hotel – Keswick
The George was found in 1665, making it one of the oldest Pubs/Hotels in Keswick, but that certainly does not mean the Food, Building or Local residents sitting inside the pub itself are outdated! The Pub has a fantastic Menu which is excellent value for money, with home cooked local food with a modern twist! Howe
ver the Cumbrian crowd favorite is the famous homemade "Cow Pie".  You will have to order it yourself to find out just how good this Pie is! Situated in the centre of Keswick it is perfectly located for those staying in the centre of town! If you want to know more information come to Keswick Climbing Wall and ask are very own Instructor Jack, who knows a thing or two about this great pub!
To find out all the craic about this Pub, check out their website:
http://georgehotelkeswick.co.uk/
The Coledale Inn – Braithwaite
A personal favorite of mine, The Coledale Inn is a cracking pub, serving up delicious food and excellent drinks throughout the year! Situated just above the charming Village of Braithwaite on top of a small hilltop well away from passing traffic. It is ideally situated for escaping the hustle and bustle of a busy summers day in Kes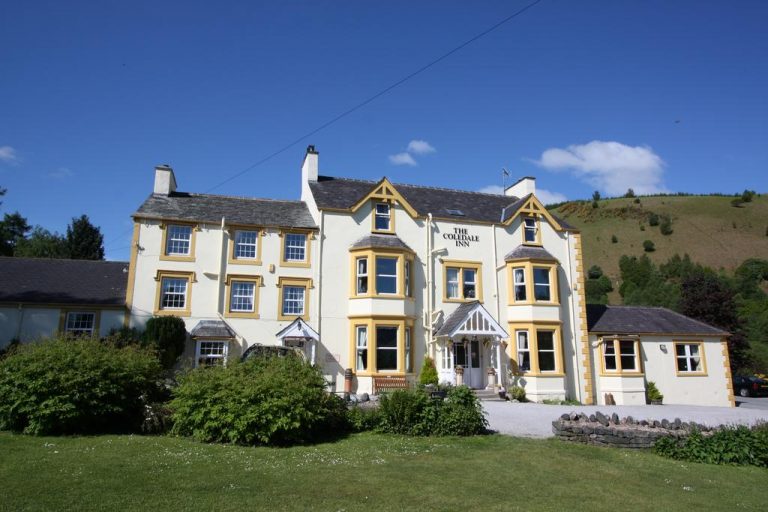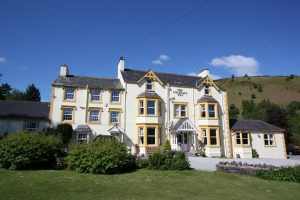 wick, with paths to the mountains directly outside the pub gardens. It is also only 10 minutes drive away from our sister centre, Newlands Adventure Centre, as well as only being 15 mins drive away from the Climbing Wall! Everything about this pub is very typically Cumbrian, from its local sourced food, to its choice of locally brewed beers and of course you cannot forget about the charming Lake District welcome from the staff! This pub will keep your four legged friends tale wagging all night!
Please check out there website for more information: