How to have a Sustainable Weekend in the Lake District
Travel Edition 
Everyday, we are reminded about the state of our beautiful Planet. Whether it be the Ice Caps melting in the North and South Pole, Bush and Forest Fires burning across Australia and USA to even whole towns been flooded and homes destroyed in the Lake District. The only way we can help prevent these terrible events from happening is by all of us doing our bit to save this incredible Planet. What I want to achieve in this first part of a four part series of blog posts is to open your eyes to just how easy it is to be Eco friendly when it comes to transportation whilst your visiting Keswick and the surrounding area. I want to show you that even though you are on holiday, you can still pursue the same Eco values you have at home. 
With 19 million visitors every year, the carbon footprint of the visitors travelling to the Lake District is staggering. The majority of tourists reach the area by car, a mode of transport which is damaging the planet in a variety of ways. However, this definitely isn't the only way to reach and travel around the Lake District.
Train: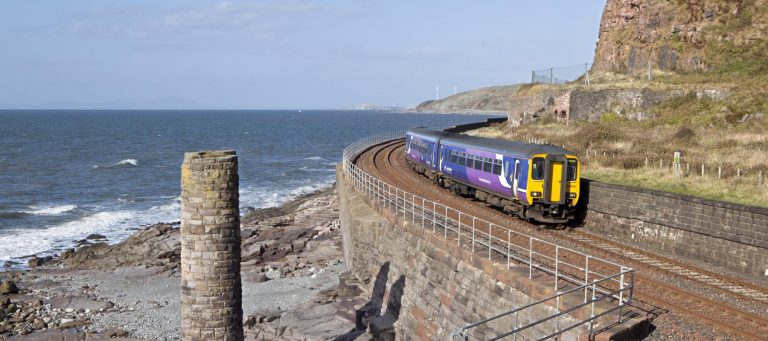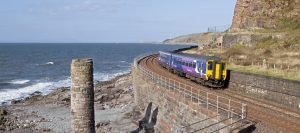 The Lake District plays host to 2 Train Stations, Oxenholme Lake District and Penrith North Lakes. There are over 50 trains a day calling into these 2 stations making very easy for you to get to the Lake District from all over the UK! Alongside this, trains run all across the South Lakes from Windermere to Kendal and also up the West Coast of Cumbria from Barrow to Carlisle showing of our more dramatic coastal views! Aside from walking or biking, taking the train is the most environmentally friendly way of traveling. In fact, compared to cars and airplanes, trains emit between 66 and 75 percent less carbon. Plus the train will take you through some of the beautiful South Lakes Countryside! If you want to arrive in the Lake District in Eco Style then Train Travel is the ECO-VIP way to travel! 
Electric Bikes: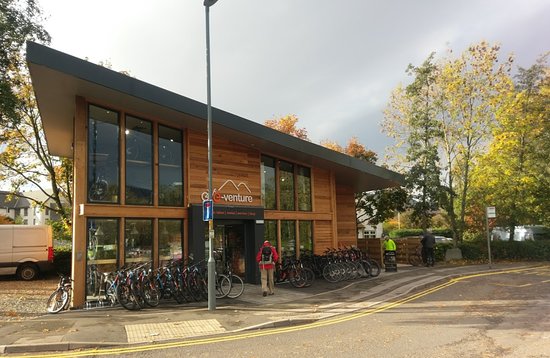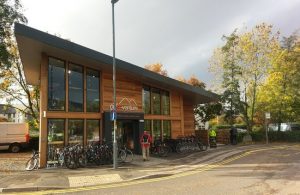 In our opinion the best company for Electric Bike hire is E-Venture Bikes. E-Venture Bikes are the Lake District's No.1 destination for E-Bike rental. If the idea of cycling up some of the Lake District steepest hills and passes to get the rewarding views is your idea of an awful day, or your idea of the perfect day is ditching the car and getting on two wheels to explore the local area then E-Venture Bikes has to be your first stop on your arrival! With an array of different Electric and Non Electric Bikes for you to choose from, E-Venture Bikes will have something for everyone! Perfectly located in the Centre of Keswick, next to Booths Supermarket. I have to say, the rise in Electric Bike use in the Lake District is staggering! This is great news! The less cars on the roads means less Greenhouse Gases being emitted out and destroying the beautiful and natural surroundings the Lake District offers! Please check out E-Venture Bikes: 
https://www.e-venturebikes.co.uk/
Local Buses: 


Yes, I know, they still realise Greenhouse Gases, however a majority of Buses across the Lake District can host a up to 40 -50 people on the bus at the same time meaning less cars on the road! Stagecoach operates an extensive network of bus routes throughout the area, going from Kendal to Carlisle, as well as going through some of the UK's most beautiful landscapes like the Borrowdale Valley or even Honister Pass! Its open top buses are especially popular with tourists (In the summer of course!) and day tickets start from as little as £8.50. All the bus timetables for Cumbria can be found here.
Boat: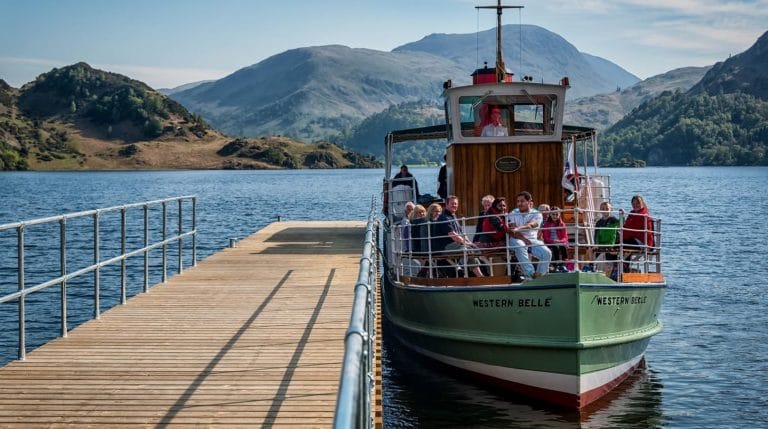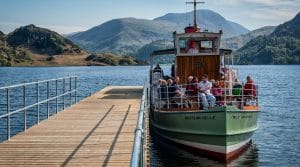 From Derwent Water to Ullswater, Coniston Water to  Windermere, all these vast bodies of water boast the use of transportation across them! Whether it be Launch or Steam Boat each Lake has it own originally way of sailing across them! Now, I know what your thinking, Steam Boats ain't exactly good for the environment, and you would be correct, however, sustainability is not all about greenhouse gas emissions! All of the traditional Steam Boat companies are locally ran companies! Meaning you are supporting the local economy, which is great for the area but also, Sustainable! Many of the Steam Boat companies, Like Ullswater Steamers for example, invest a lot of that money back into making everything else surrounding the business as ecological as possible! They are so Ecological that they have even won National Sustainability Awards for the Eco Friendliness! There is no better way to see are beautiful area than by Boat!